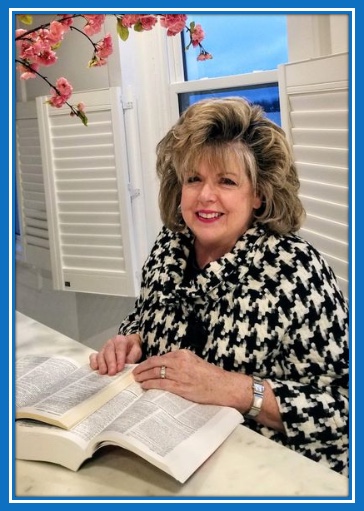 Meet Eileen
Eileen Moore earned her Juris Doctor Degree from Wake Forest University and has over 25 years of experience practicing law.  She has worked for the United States Department of Justice as an Assistant United States Attorney; the United States District Court in the Western District of Kentucky; the Department of Homeland Security, Customs and Border Protection;  and the Department of Health and Human Services, Office of Hearings and Appeals.  She was Of Counsel for the firm of Mauck  & Baker in Chicago, Illinois.
Eileen was trained and worked as a respiratory therapist prior to attending law school.  She is familiar with the workings of hospitals, and has knowledge of medical records and medical terminology.  Eileen has been a pastor's wife for over 25 years.  Over the years, she has worked with many different people in a wide variety of conflict situations and difficult life events.
Eileen received mediation training through the Department of Justice and Duke University, and more recently through training sponsored by the Kentucky Bar Association.  Eileen has also taken classes through Ambassadors of Reconciliation.  She is an approved General Civil Mediator on Kentucky's Court of Justice Roster of Court Approved Mediators.
Eileen posseses unique and wide-ranging education, training and experience that would benefit any client seeking resolution through mediation.  She has a strong work ethic and unparalleled professionalism.  She will seek to use her skills to make each client feel heard, feel validated, and leave the mediation feeling like any mediation agreement they enter into is fair and just.
How Do I Know Mediation Is Right For Me?
Mediation is an alternative dispute resolution process in which a neutral third party (the mediator) assists others to reach an agreement.  It is a successful process which has helped many parties settle their disputes.  Mediation has a structure and dynamic that differs from simple negotiation.  The mediation process is private and confidential.  Mediation can be used in almost any kind of dispute of any magnitude.  In mediation, no one imposes an agreement on the parties; the parties have input and control over any reached agreement and its terms.
What are some of the benefits of mediation?
Mediation has many benefits as an alternative dispute resolution.  Mediation is less formal and more private than pursuing resolution in the court system.  In mediation, the parties make all decisions regarding settlement rather than having a resolution imposed upon them.  Mediation is generally a much quicker process than resolving a dispute through the court system.  Mediation allows for the possibility of more resolution options.  Additionally, mediation is generally less costly than litigating a dispute in the court system.
Who should mediate?
Most legal cases and non-legal disputes have the potential of being successfully resolved through mediation.  Some statistics show that "about 95 percent of pending lawsuits end in a pre-trial settlement."   http://thelawdictionary.org/article/what-percentage-of-lawsuits-settle-before- trial-what-are-some-statistics-on-personal-injury-settlements.  Kentucky's courts and legislature encourage the settlement of disputes through mediation.  KRS 454.011.  According to kycourts.gov, "The easier question is what should not be mediated.  Generally speaking, cases that require a ruling on a question of law, a constitutional interpretation, or some involving domestic violence, are better left to the courts." www.kycourts.gov/courtprograms/mediation.    
What is the mediation process?
Generally, but not always, the mediation begins with a joint session where all of the parties are in one room to go over the rules for the mediation and to give brief statements regarding their positions.  After the initial meeting, most of the mediation occurs in what are called caucuses.  During a caucus, the parties are in separate rooms.  The mediator moves between rooms gathering information; defining the issues; discussing the strengths and weaknesses of the parties' positions; and carrying messages, information, offers, and counteroffers to each side.   Mediation times vary depending upon many factors.  Mediation may take anywhere from one hour to multiple days.
What factors aid in making mediation successful?
Successful mediation is facilitated by the parties being at the point that they have the critical pieces of evidence and information to understand the disputed issues.  Mediation can only be successful if the parties are willing to mediate in good faith and are prepared to participate in the process.  The parties participating in the mediation must have the authority to settle the dispute or the ability to immediately reach someone with the authority to settle.
Eileen mediates most types of general civil disputes.  Some examples include disputes involving personal injury; medical malpractice; employment problems; discrimination; constitutional issues; civil-rights matters; contracts; issues between neighbors; real estate issues; and church-related issues.  Eileen does not mediate family law related issues such as child custody and divorce.
Sometimes individuals, churches, and other institutions have conflicts not involving legal issues or the judicial system which they are unable to resolve on their own.  The people involved in these disputes may have a desire to resolve their disputes and to do so in a manner that will facilitate the maintaining of the relationships involved.  Eileen combines her mediation training, years of experience assisting people in conflicts, and her Biblically-based peacemaking skills and principles to assist others to reach just resolutions, while seeking to restore broken relationships and maintain the dignity of the people involved.
Pre-Mediation
Mediation preparation occurs before the mediation process begins.  During this pre-mediation stage, the mediator assists with setting up the mechanics of the mediation such as date, time, and location.  The parties commit to set aside sufficient time to allow the mediation to be productive and successful.  The parties provide information to the mediator sufficient to familiarize the mediator with the facts and issues involved in the parties' dispute.  The mediator becomes familiar with the facts and issues involved in the mediation, and determines the individualized process with the greatest potential for successful resolution.
Mediation Sessions
The parties attend the mediation with adequate authority to settle their dispute and with a willingness to negotiate in good faith.  The mediator works to make the parties trust the process and feel heard and respected.  Through individual caucuses and joint sessions the mediator assists the parties in defining the issues, assessing risks, overcoming impasses, and pursuing collaborative solutions-all with the goal of guiding the parties toward settlement. If agreement is reached, the parties will embody their agreement in writing and sign the agreement.
Post Mediation
If agreement is reached, post mediation will include the parties complying with their reached agreement.  If agreement is not reached, the mediation should not be considered unsuccessful since the parties will have a greater understanding of the issues involved and each other's positions regarding the issues.  Whether agreement is reached or not, the mediator may be required to provide a written report to the court.
Still Have Questions?
(847) – 208-8257
Disclaimer:  This website's content is intended to provide general information about Moore To Life's mediation services and an opportunity for interested persons to contact Moore To Life.  The content of this website is not offered as professional or legal advice and should not be relied upon as such.  Moore To Life's mediation services are not intended to create an attorney client relationship.  This website is for informational purposes only.  Moore To Life makes no representation or warranties of any kind, express or implied, about the completeness, accuracy or reliability of the information contained in this website.